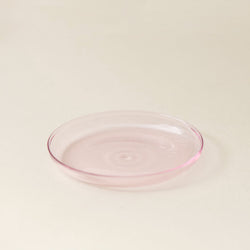 Daylight Dish — Pink
This beautiful dish reflects light, bringing warmth to your surroundings, just as the rays
of the sun.
Illuminate your jewellery and recharge its sunshine to fill it with life, growth and peace.
Our Daylight Dish is a thoughtful, forever gift for your loved ones to store their precious pieces.
12cm wide dish.
Available in green, blue, pink and yellow.
AMABRO JAPAN

Amabro is a Japanese lifestyle brand that aims to blur the line between art and product design by producing everyday items from the perspective of artistic expression.
Each series is created in collaboration with various designers across a range of everyday objects and all focus on increasing our joy in using them.